Fun Educational Links
These links are some of my favorites:
---
I have started working on a blog. All games updates will be posted there as well as through email. So, if you want to give me some more ideas for games or get more information as to how I make my games, check out the Fun4theBrain Chatter blog.
At the Fun4theBrain store you can order fun merchandise with some of the Fun4theBrain characters on them! let me know if you want a certain character on any of the items, and I will make it available for you!
---
Other Links of Interest
All Subjects:
Johnnie's Math Page - awesome grouping of math games, both elementary and higher levels! Many links to awesome lessons!!
Maryville University Problem Solving - nie batch of activities that will help everyone with their problem solving skills (Thanks Lindsay).
TV Schoolhouse - A free and fun way to support your K-12 classroom or homeschool curriculum using time-proven Educational Films, Newsreels, TV Shows, PSAs, and Movies from the past.
Sheppard Software - Educational games and activities for kids of all ages.
History:
Have Fun with History - American History Teachers, homeschoolers, and history buffs now have an online resource full of American History streaming videos, activities, links and resources - because history is fun!
Money Math:
Math & Money for Kids - Site hosted by Mint.com that contains lesson plans, games, and worksheets to help teach kids about money. Thanks to the kids and Mrs. McClaine at Creative Girls Adventure Book Club for finding this wonderful resource.
How to Count Money & Make Change Quickly - A great resource for places to learn how to handle your money and make change easily. Thanks Vanessa (Charlotte, TN)
General Math:
Addition links:
Subtraction links:
Multiplication links:
Division links:
Language Arts links:
Kids Write Out - great writing contests for kids!
Science links:
Other links:
Childminding Help - great forum with lots of ideas for having fun with kids!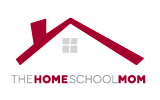 ---